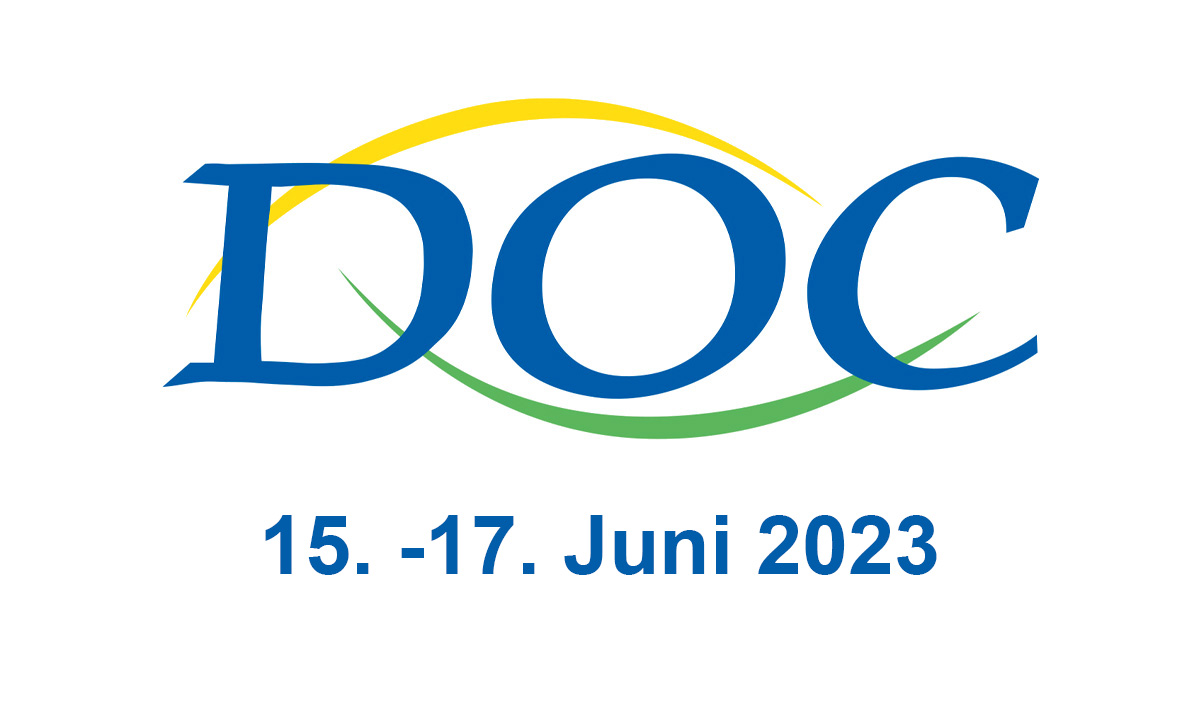 New year! New products! New presentations! All this and much more awaits you at this year's DOC2023!
Meet our specialists and discuss with them latest developments and innvovations.
The teams from Polytech Domilens and Medilas (Switzerland) looking forward to seeing you!
Visit our courses and lectures and learn all about the innovations in the field of IPCL and laser therapy:
Dry Lab
Best in class application of YAG laser technology " Knowing your tools":
Dr. med. K. Brasse (Eibergen Netherlands)
Thursday, June 15, 2023, 10:00 a.m. – 12:00 p.m.
Wetlab Room 3
(limited places, registration via DOC booking system)
Lectures
The YAG laser: much more than posterior cataract and iridotomy: anterior and posterior segment.
Moderation: K. Brasse, MD (Eibergen, The Netherlands)
Thursday, June 15, 15:00-18.30 h
Room New Delhi
Floaters
Moderation: Dr. med. A. Gandorfer (Lindau)
Dr. med. A. Jünemann (Erlangen)
Dr. med. K. Brasse (Eibergen, Niederlande)
Donnerstag, 15. Juni, 13:45-15.15 Uhr
Saal B
Satellitensymposium SAT15
Podiumsdiskussion IPCL: So verbessern Sie Ihr Outcome mit phaken Linsen
Referenten:
Dr. med. Matthias Müller Holz (Drseden)
Dr. med. Klaus Wehrmann (Miesbach)
Dr. med. Martin Winter (Bremen)
Freitag, 16. Juni, 14:00-15.30 Uhr
Saal Oslo
Registration and participation is free of charge!
You would like to receive information in advance or are interested in one of our products? Do not hesitate and contact us at: info@polytech-domilens.de